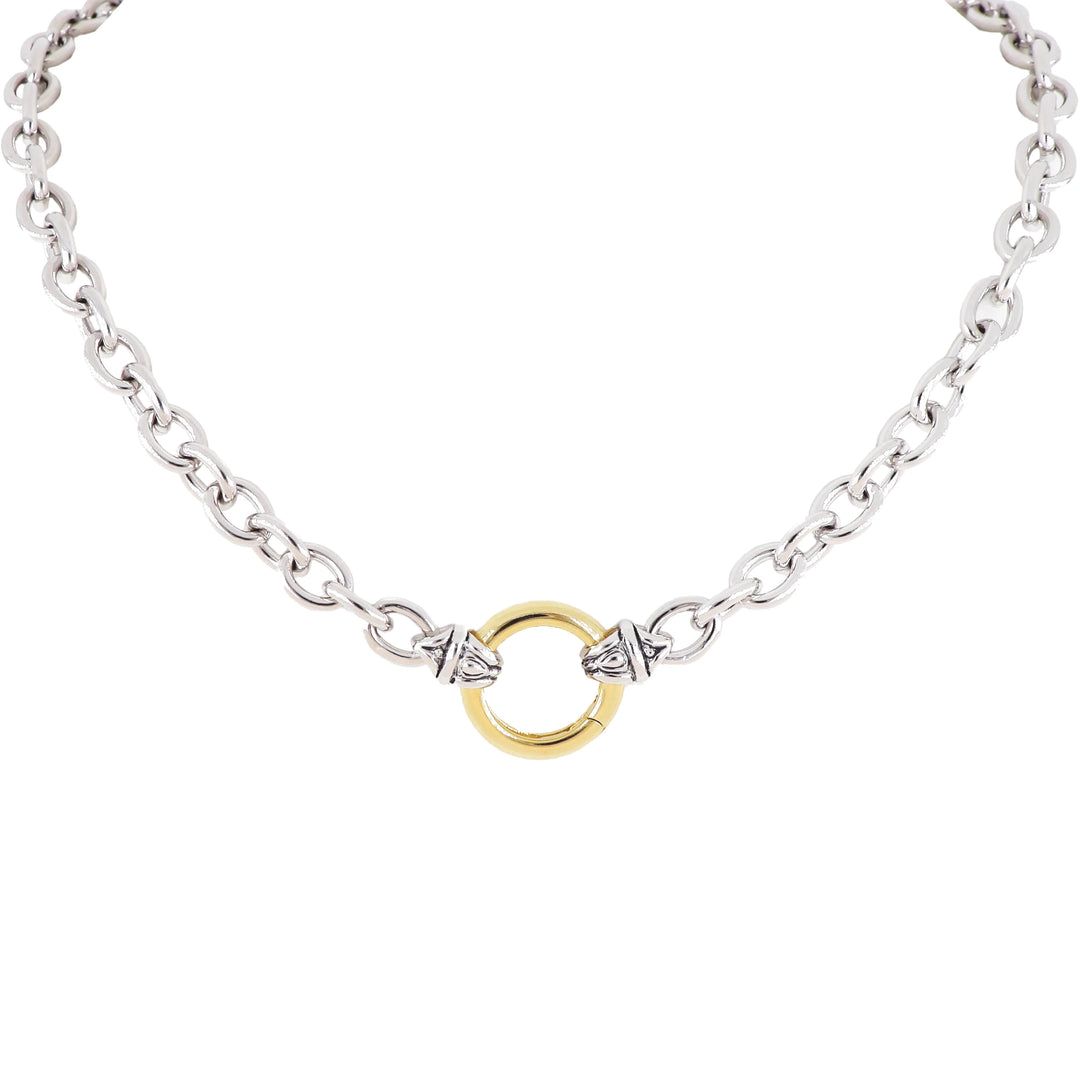 John Medeiros 17" Large Link Spring Ring Necklace Two Tone
112782
 14k Gold Spring Ring Closure measures 3/4" diameter
Rhodium Large Link Chain measures 17" in length and 1/4" width
Free shipping on all orders over $150. Made with rhodium and gold. Guaranteed for life.
Celebrating 20 years of John Medeiros Jewelry Collections
"After coming to America at the age of nine, John Medeiros began his storied career in the jewelry district of Providence, RI, at 12, working on production lines after school. In 1985, he established Tahoe Jewelry, providing the jewelry industry and prominent designers like Gucci with intricate polishing and stone setting services. Influenced by the skilled and talented artisans of the Renaissance and a vision to produce the highest quality, affordable jewelry, he would sketch and conceptualize ideas at night. The vision became a reality with the launch of The John Medeiros Jewelry Collection in 2000. Today, The Collection is one of the few jewelry lines still produced from concept to completion in Rhode Island."
N5360-A005